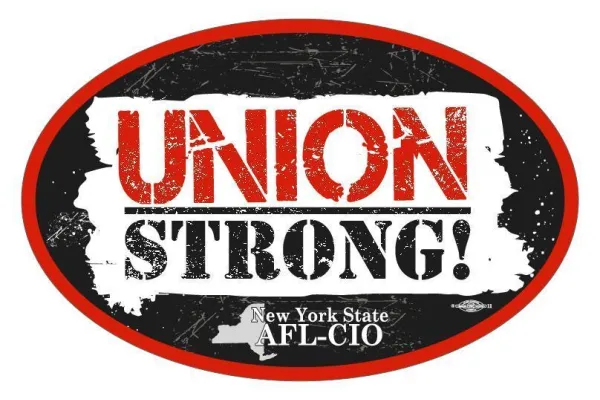 Thank you for your interest in Hudson Valley Area Labor Federation's endorsement and for your interest in the labor movement. Below, you will find a link to our 2021 questionnaire. Please follow the instructions below to complete and return the questionnaire.
Step 1. Click on the link to the 2021 HVALF Questionnare: http://bit.ly/HVALF2021Questionnaire
Step 2. You can now open the Questionnaire directly through Google Docs, or you can download the Questionnaire and upload it to Microsoft Word (or another platform). Once you have accessed the Questionnaire in a word processor, you will be able to make edits
Step 3. Fill out the questionnaire by typing your responses in the boxes provided
Step 4. We are aiming to limit our paper usage, so once the questionnaire is completed, please E-Mail it to soxford@hvalf.org
If you have any questions on the material or are having difficulty accessing the Questionnaire, please feel free to reach out via email or by calling the office at 845-567-7760.
Here is the link once more for the Questionnaire: http://bit.ly/HVALF2021Questionnaire
IMPORTANT DATES
Dutchess CLC
Deadline to return questionnaire: May 7th, 2021
Hudson-Catskill CLC (Orange, Sullivan)
Deadline to return questionnaire: April 30th, 2021
Rockland CLC
Deadline to return questionnaire: TBD
Upper-Hudson CLC (Columbia, Greene, Ulster)
Deadline to return questionnaire: April 23rd, 2021